ANALYSIS TOOLS
Delve into the data
Analysis tools
Delve into the data Thanks to the reports, it will be very easy to understand how users interact with your site. We create personalized and segmented reports of visitors that we deliver monthly, identify important data to share with your team.
So you can make better decisions with the following metrics.
• Content Analytics
• Mobile Analytics
• Conversion Package
• Social reports
• Advertising Analytics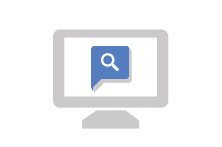 Search on the site
You can find out what users of your site really are looking for. Recover lost opportunities related to products and accelerate the step towards conversion.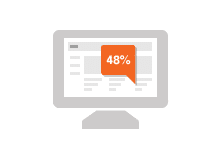 Page Analytics
See how visitors move on your site.
When looking at reports, it is sometimes difficult to visualize how visitors navigate on a specific page. Use Page Analytics to visually analyze how visitors move around your website.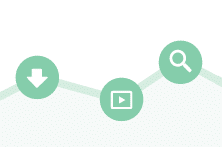 Event Tracking
know what visitors do on your site
It is really useful to be aware of how visitors interact with your pages. See how often they interact with items or click links.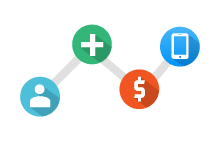 Analytics for mobile applications
measure the overall value of your application
Mobile technology is changing the way people communicate, work and have fun, and mobile applications are responsible for much of their growing adoption and innovation. Analytics for mobile applications thoroughly evaluates the user experience with mobile applications, from its discovery and download to its interaction with them. The reports are tailored to developers and mobile app advertisers to meet their needs.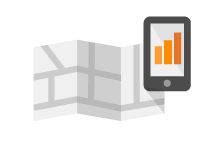 Device Analytics
Create the best user experience on different screens and devices
The visualization of statistics by location (tab "Graph of visits by location") allows you to know the current origin of traffic from mobiles, as well as make predictions about where traffic will increase. Find out what devices visitors use to find your website so you can present your brand in the best formats for those devices. You can find out which mobile operating systems and what specific mobile devices send visitors to your site.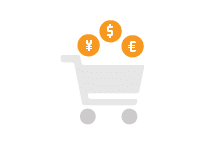 Improve your online sales
Identify your best selling products and the most valuable promotions. Be it complex transactions or simple one-click purchases, e-commerce reports help you know the customers' purchase reasons. You can track transactions to campaigns and keywords, learn about consumer behavior and adjust your shopping cart to increase sales and gain customer loyalty.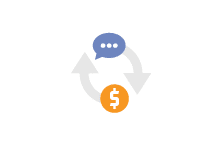 How do visitors navigate on your page?
Find out why visitors like your site so much … or why not. With the Visualization of the traffic flow and the funnels of conversion of objectives, you can follow the conversion routes of your visitors and discover where they enter, where they spend more time and the point at which they leave the page. Discover the strengths and weaknesses of site navigation and find out which areas need adjustment both on the website and in the marketing program.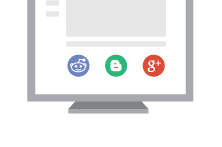 Discover what your visitors share
The Social Add-ons report shows which articles on the site are shared most frequently and the social buttons that are clicked to share them. Likewise, the Activity Flow shows how visitors interact with their content on external websites.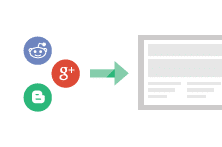 What social networks refer visitors?
It is essential to understand which communities are important for your brand. The Social Sources report shows the initial routes used by social network visitors until they reach your site. It also shows the metrics of involvement and conversion of each social network.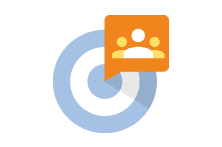 Remarketing strategies
Remarketing with Google Analytics allows you to take advantage of comprehensive data about customers who show interest in their products and services. Then, you can show them web-oriented ads that respond directly to what they are looking for.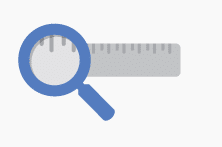 Campaign Measurement
We provide information on the aspects that work and those that don't.
Evaluate campaigns on all channels to see marketing activities that are really profitable. View reports segmented by channel. In addition, track campaigns that direct users to your website.