Email Marketing
Reach people who need their services
Message statistics
Get the statistics of those who opened your message, clicked it or forwarded it
Corporate Image Reinforcement:
Emails designed with your company's image
Impact on social media
Your users can forward their message or share it on social media
Adaptive designs
Designs are mobile-friendly (Responsive)
Personalized campaigns
Custom emails, the campaign is sent with each person's name automatically.
Anti Spam Policy
Your customers can withdraw from the list whenever they want in compliance with ANTI SPAM policies
We create sms and mass mailing campaigns ensuring that only the staff who are really interested in your product arrive through data segmentation and stakeholders as needed.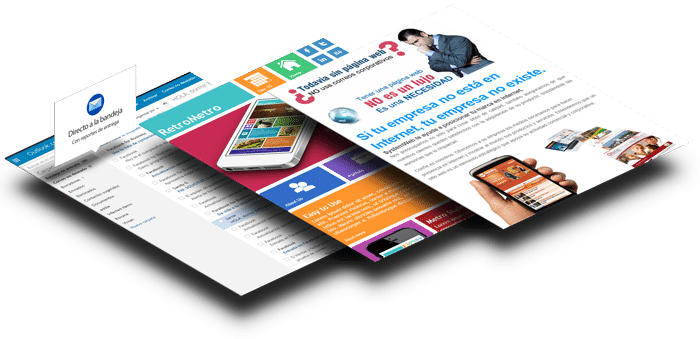 Live advice
Permanent accompaniment
How to increase the sales?
Our team of professionals will always be ready to provide you a consultancy and to move to the facilities of your company or office to offer 100 % personalized service and this way to obtain the best results in your sales. Leave your information to us to help you to choose the best option.